Do you suffer from Hair Loss? Thought about Hair Replacement for Men? Looking for non surgical hair replacement services? Do you want a hair system that you can sleep, swim, shower, and exercise in it and rest assure that you are the only one who will know about your hair system.
Hair loss can have a serious impact on confidence and everyday life, whatever the cause is. In many cases, hair loss or thinning can be a distressing experience.
Iconic Hair Care has found the solution that will allow you to get back your full head of hair without having to undergo any painful surgeries or taking medications that can cause long-term side effects. We have patent technology and materials that will allow us to design a truly 100% natural and undetectable hair system which will integrate with your own hair, blend perfectly and be unnoticeable by sight and touch.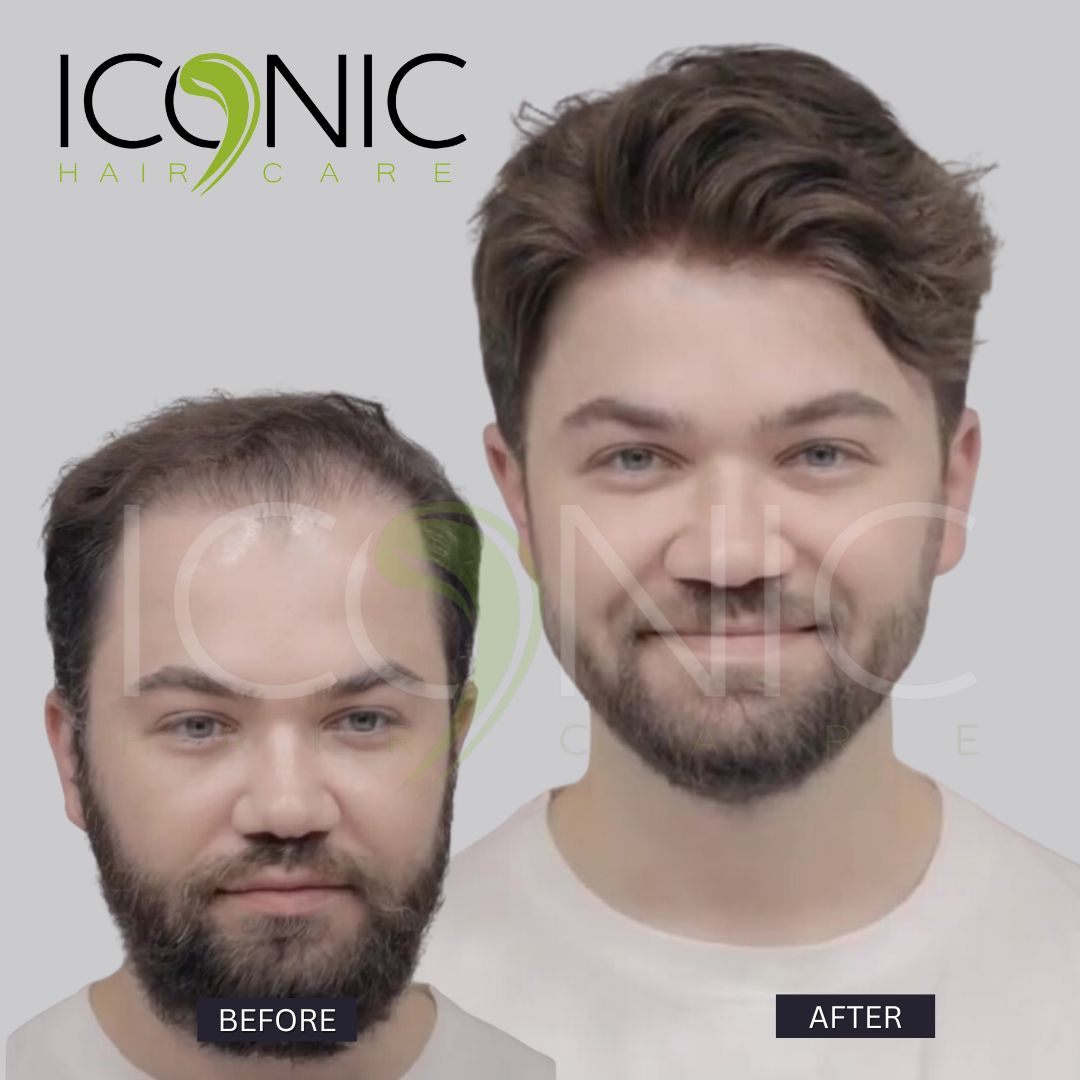 We have a hair loss solution for each and every client as hair loss can be in many different forms, whether it is partial hair loss, total hair loss or even a condition known as Alopecia Areate where sections of hair fall out.
Each client will be assessed on an individual basis, we will look at your hair loss issues and with that in mind create a hair system for men that will match exactly your own natural hair color, density, hair texture, style, wave etc.
Along with our patent technology which will replicate your head shape and contour thus creating a hair system that will perfectly blend with your own hair and creating a completely natural and undetectable outcome.
At Iconic Hair Care Clinic we have experienced Trichologists and a dedicated team of stylists who will guide you through the entire process and provide you with the best form of non-surgical hair replacement for men and hair loss solutions to suit your needs and fit your lifestyle.
Book a free consultation and help us to find the best solution for you.